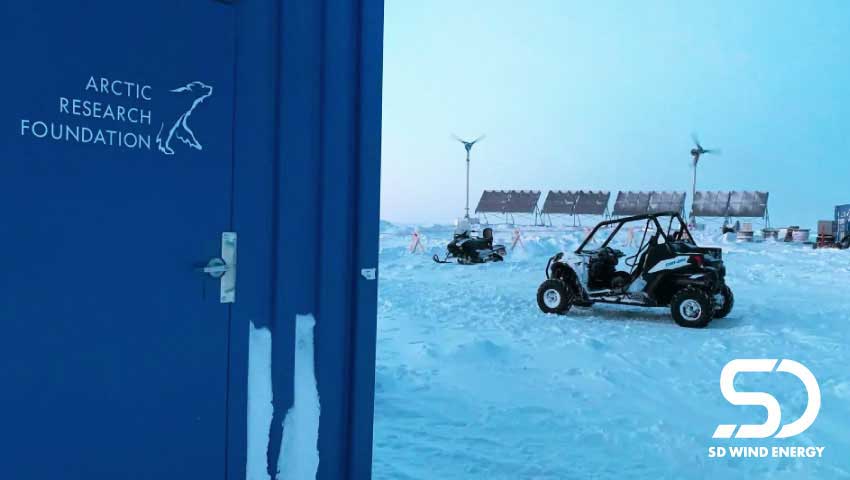 The new Naurvik greenhouse project in Gjoa Haven, Nunavut, Canada. Photo credit: Thomas Surian
Powered by two SD6 Wind Energy turbines and solar electricity, The Arctic Research Foundation is calling its new greenhouse project the most northern agriculture pod in the world.
---
Used for growing vegetables, the new research station and grow pod project in Gjoa Haven, Nunavut, Canada is called Naurvik, which means 'the growing place'. For the Arctic Research Foundation, the focus of Naurvik is on improving food insecurity; researching how to most efficiently grow food in remote and harsh environments.
The research station is built of two shipping containers, two SD6 wind turbines, a row of solar panels and a generator for backup. Installed on a hill, near a bay, it's in an ideal place that the elders said gets a lot of wind.
---
Powering a new agricultural economy
Known for our unique down-wind technology and reliability to operate even in the harshest of storms, SD Wind turbines were deployed for maximum efficiency and enable the research station to have all the warmth and light they need, despite the dark winter outside.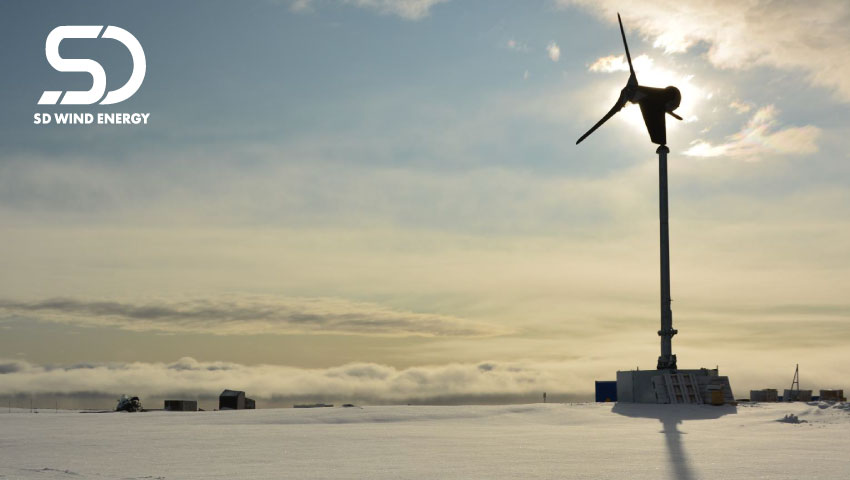 Picture credit: Rob Monteith, Owner at Okanagan Solar Ltd. "Okanagan Solar are Canadian distributors and installers for SD wind turbines and systems. This is one of the two installed In Gjoa Haven, Nunavut."
---
"A fantastic project bringing sustainable energy to a remote region."
Richard Caldow, Business Development Director at SD Wind Energy
Read the full story by Beth Brown, CBC News
---
Power your research
SD Wind can help you to generate reliable, continuous power for your project in the most remote locations.
Please add your comments
Leave a Reply