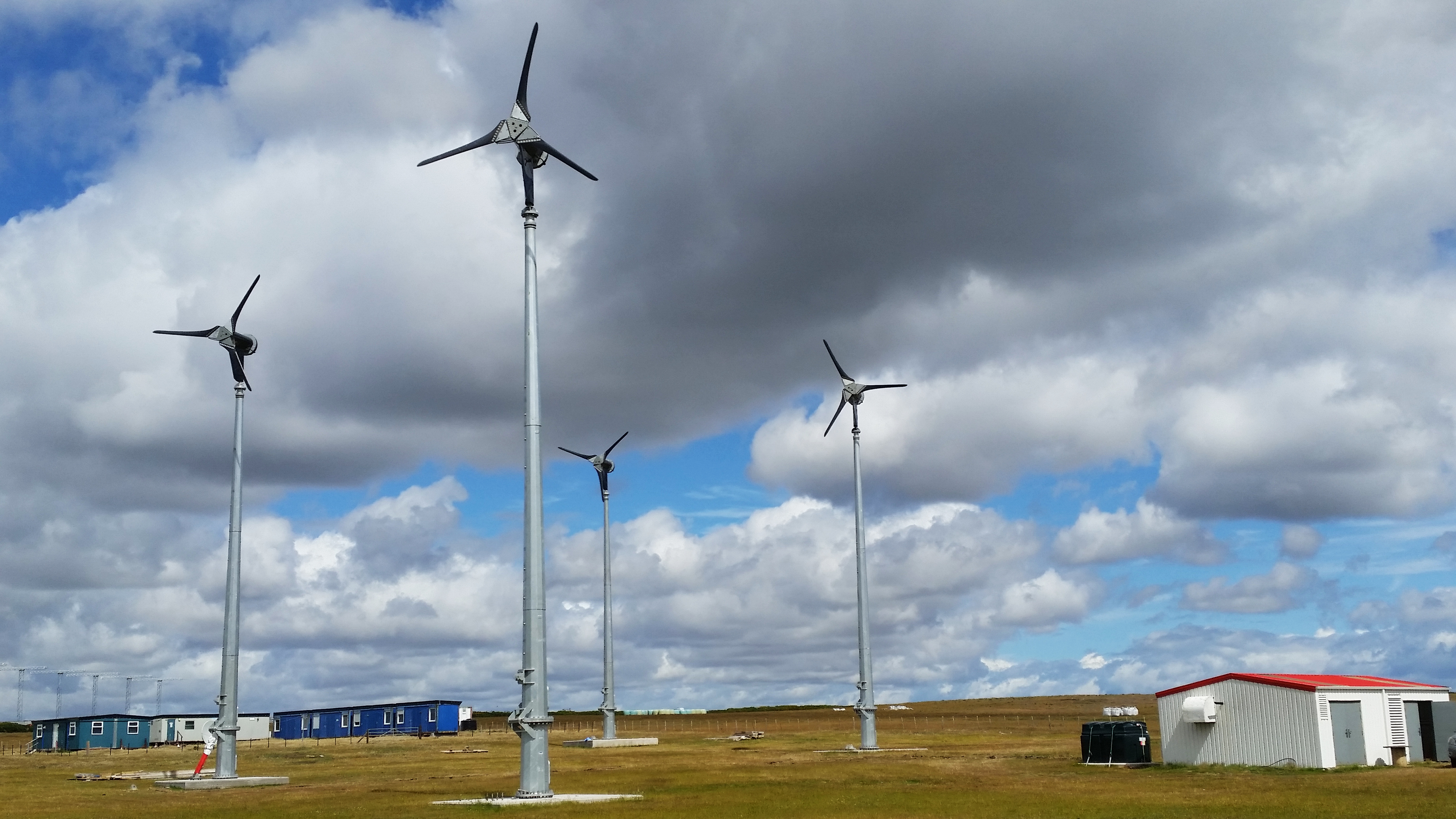 In 1996 a renewable energy programme was launched by the Falkland Islands Development Corporation aimed at rural customers to aid the integration of renewable energy technologies within the islands whilst expanding on the governments existing environmental policies.
There are now in excess of 100 x SD3 wind turbines on the islands, widely regarded as the largest off-grid small scale wind turbine fleet in the world - providing 24 hour power to over 85% of the islands farms and rural dwellings.
With exception of the islands capital – Stanley, The Falklands are entirely off-grid and until the deployment of the SD3 wind turbines, integrators were solely reliant on diesel generators, expensive to operate and maintain, particularly in the more remote locations.
The SD3 wind turbine produces an annual average of 12,500kWh on The Falklands Islands where wind speeds average 8.5m/s in the summer and 14m/s in the winter months.
The SD Wind Energy range has been successfully utilised on the islands for powering farms, rural dwellings, nature reserves, telemetry stations and telecoms applications. In 2012 the Falklands off-grid fleet continued to expand with the installation of SD6 wind turbines, the first 6kW systems on the Islands launching Phase 1 of a new mini-grid strategy within the communities – maintaining SD Wind's unrivalled position as the global market leader in off-grid wind power solutions.
Please add your comments
Leave a Reply