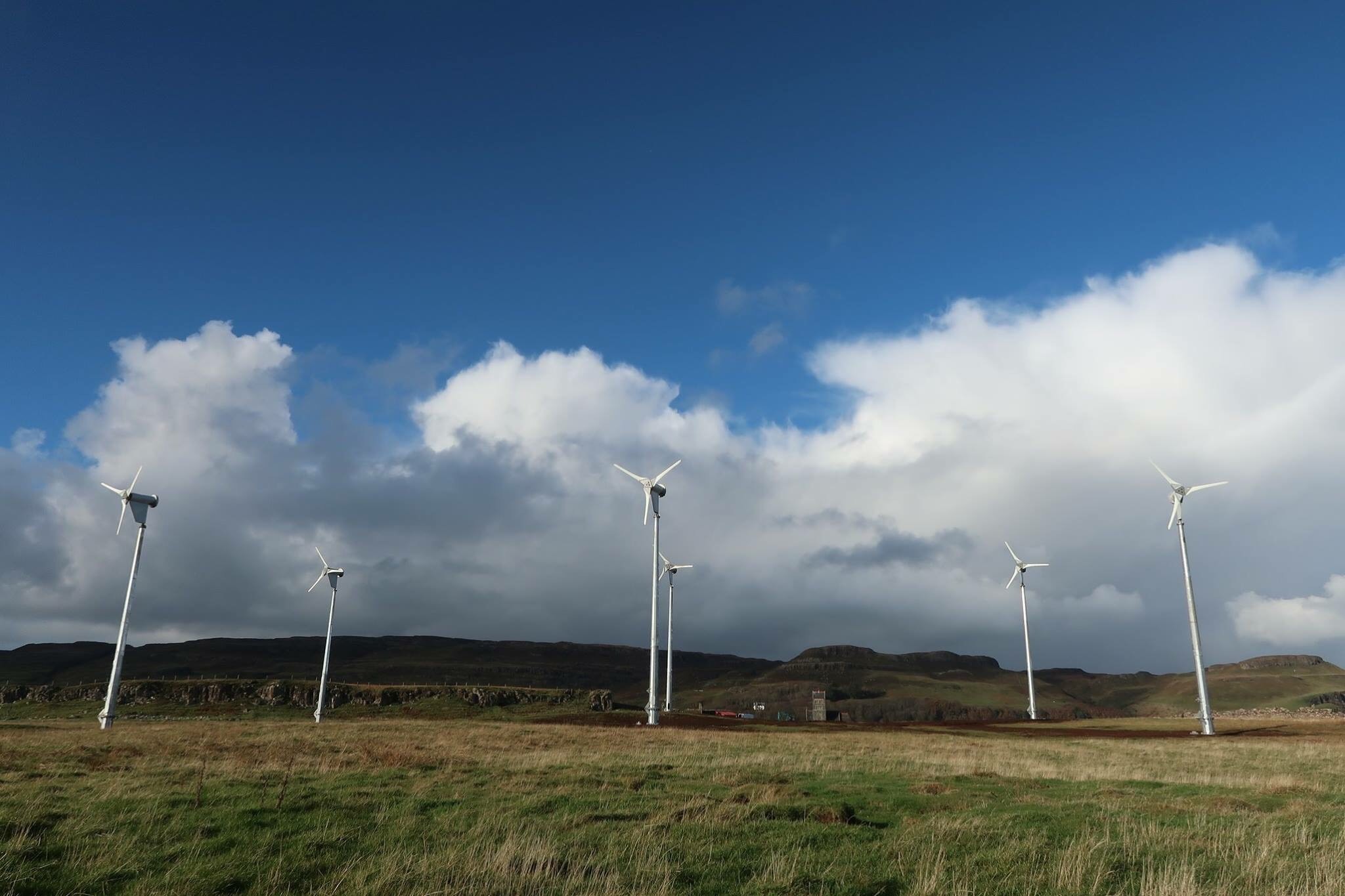 The remote Scottish Island of Canna is the westernmost of the Small Isles Archipelago in the Inner Hebrides.
Thanks to Community Energy Scotland and the hard work of the local islanders, after 10 years Canna's renewable energy dreams have been realised. 
Six SD6 Small Wind Turbines were selected due to their extreme weather capability and low cost of ownership and have now been commissioned as part of the islands new renewable energy mini-grid system which also includes Solar PV and Battery Storage.
The community has also formed the Canna Renewable Energy and Electrification Ltd (CREEL) as part of the islands progression from diesel power to clean renewable energy. 
CREEL director Geraldine MacKinnon said the community energy project had been a long standing ambition for islanders. "The island is exposed to the full force of Atlantic gales and we can finally start to put that to good use," she said. "As well as reducing the noise and pollution from the old diesel generators, the new scheme will give us the capacity to build additional houses here, so that we can increase the number of people who can make their home on this beautiful island".
The SD Wind Energy product range is amongst the most sought after around the world and with an unrivalled proven track record it is the obvious choice for remote islands, rural communities and the delivery of small scale renewable energy. 
SD Wind Energy's Managing Director Richard Caldow commented "Congratulations to the Isle of Canna and all stakeholders involved in the realisation and delivery of this project. We were delighted to supply the SD6 wind turbines and to be involved in supporting the community in switching from diesel power to renewable energy. This is a great addition to our global portfolio of mini-grids and remote community projects". 
To find out how your mini-grid or renewable energy project can benefit from SD's Small Scale Wind Turbines, contact us today.
T: +44 (0) 1560 486570 or E: info@sd-windenergy.com 
Please add your comments
Leave a Reply