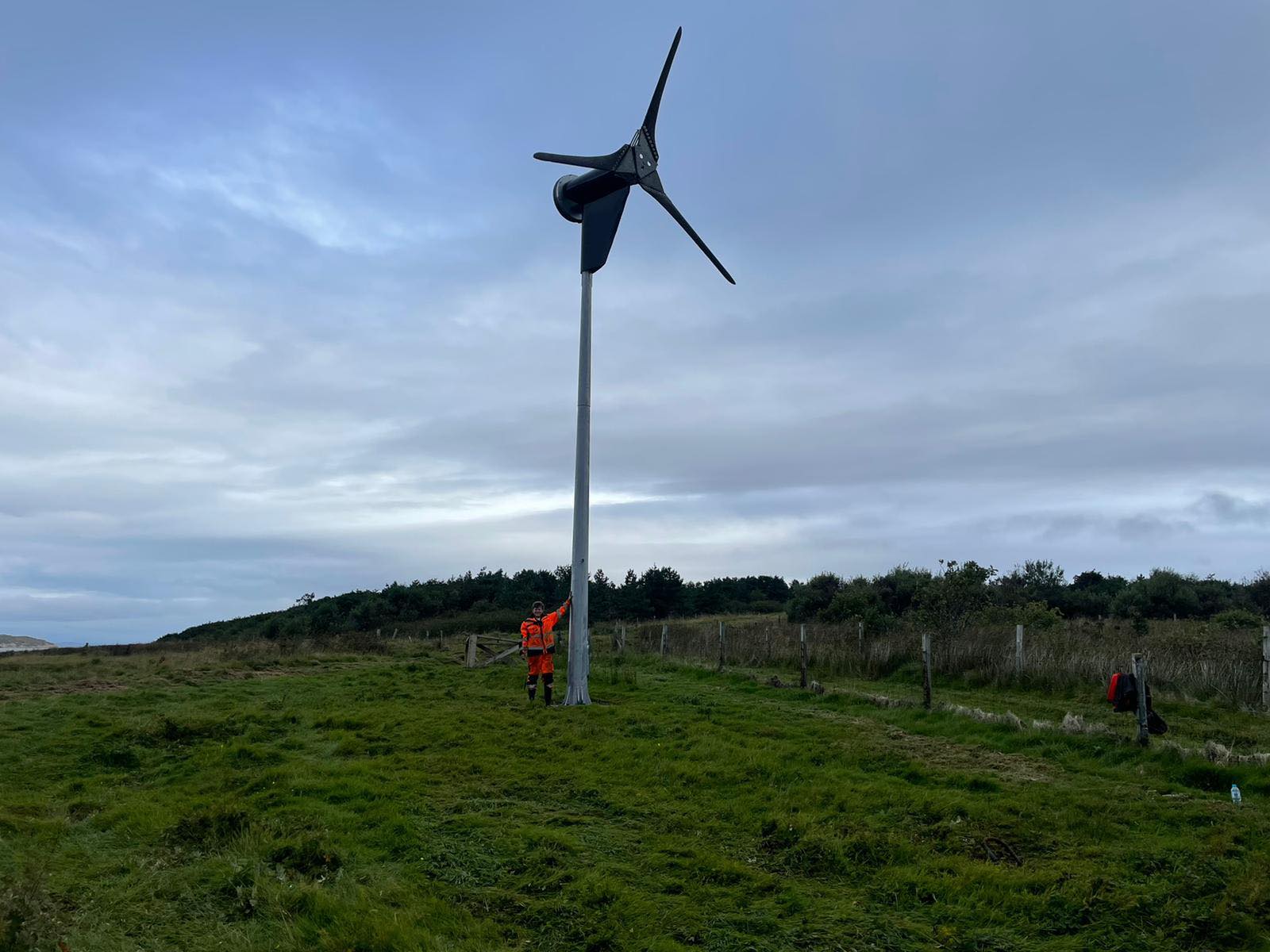 In 1991 Sega introduced the world to Sonic the Hedgehog, Bryan Adams topped the charts with (Everything I Do) I Do It For You and the average UK house sold for just £37,000.
Meanwhile on the small island of Pabay, just off the coast of Skye, engineer Richard Caldow was installing a Proven Energy wind turbine.
The off grid unit was to be Pabay's main source of electricity, harnessing the gale force winds that buffet the remote island.
Much has changed in the last 30 years, from house prices to patterns of energy consumption thanks to personal electronic devices and electric transport.
There have been changes at Proven Energy too, initially when Kingspan Renewables bought the company in 2011.
Fast forward to 2018 and the company was acquired by the renewable energy arm of Japan's SD Group and became SD Wind Energy.
One thing has remained constant in those three decades however; the turbines designed by renowned inventor and innovator Gordon Proven (pictured right) are still manufactured at the company's Stewarton facility in Scotland.
While today's children are more likely to be creating worlds in Minecraft than battling Dr Robotnik, some things remain constant.
Blair Caldow (pictured in main image), now an engineer with SD Wind Energy, has just serviced the Pabay turbine first installed by his father Richard almost thirty years ago. The company name might have changed but these high performance wind turbines still remain the global market leader in small wind energy.

For more details on our range of small wind turbines, click here.
Please add your comments
Leave a Reply