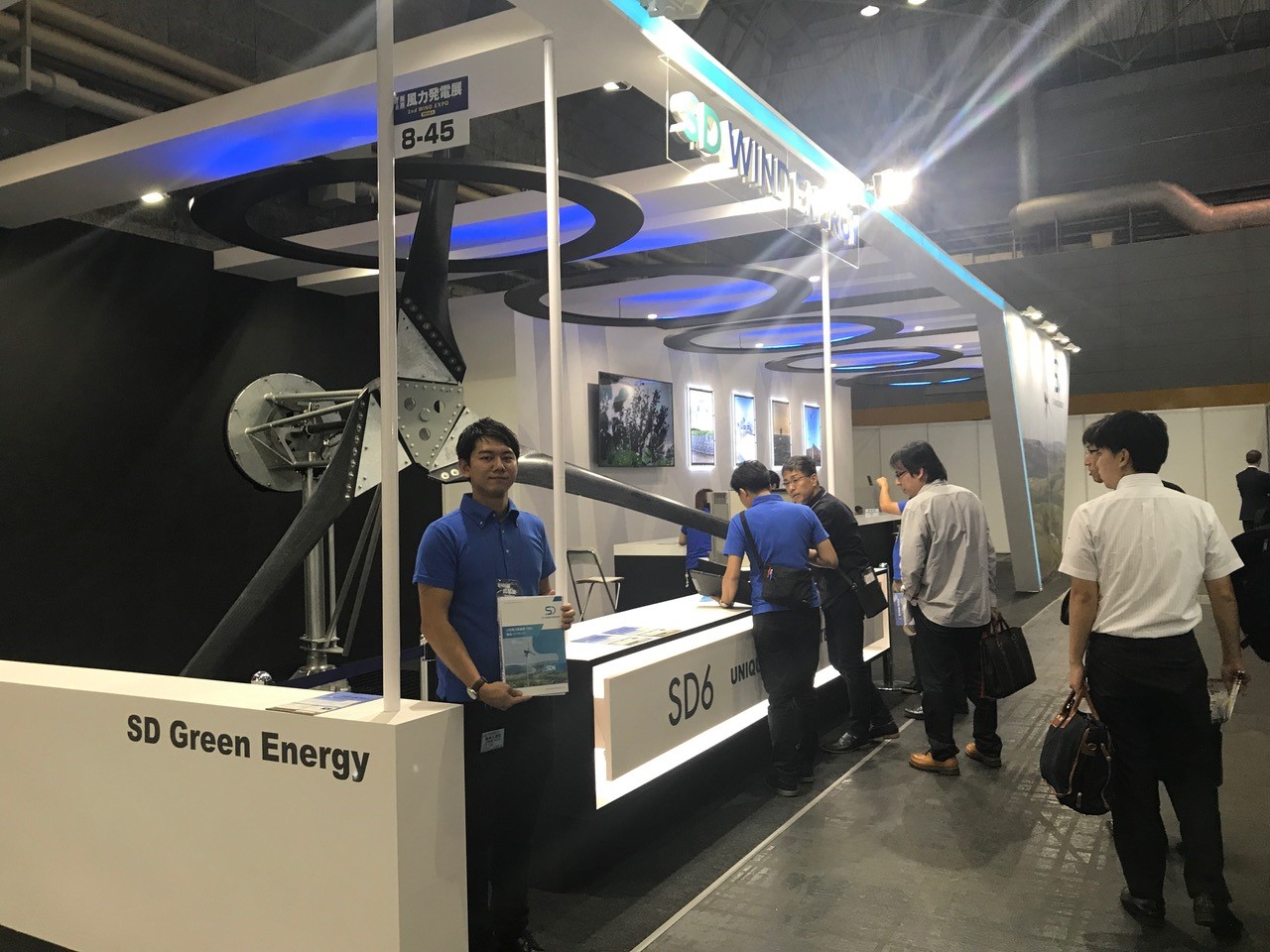 SD Wind Energy will take centre stage at this year's Wind Expo in Tokyo. Following the global success of the highly sought after SD3 & SD6 Small Turbine Models, SD Wind will be announcing not one but two new products at Japan's biggest wind exhibition and conference.
The event takes place from Wednesday 27th February to Friday 1st March at Tokyo Big Site.
Now in its 7th year, the expo is the biggest coming together of wind professionals in Japan with visitors attending from across the globe.
SD Wind CEO – Toshiro Urushitani commented "We are very excited to be announcing the arrival of not one but two new products to our range. These new additions have been under development for a considerable time with our team in Scotland and we are proud to announce their launch in Japan"
SD Wind specialises in Small Scale Wind Turbines for both grid and off-grid applications. These new products will further expand the scope of our customer base and in particular for remote access applications with hybrid energy systems. Customers and Industry Stakeholders can learn more at the show.
The company will be showcasing its expanded product range throughout the year with further exhibitions arranged in Asia, across Europe, South America and the UK.
Full details of each event will be confirmed on the companies News & Event page at www.sd-windenergy.com
To arrange an appointment on the SD Wind Stand in Tokyo, please send a meeting request to info@sd-windenergy.com
Please add your comments
Leave a Reply