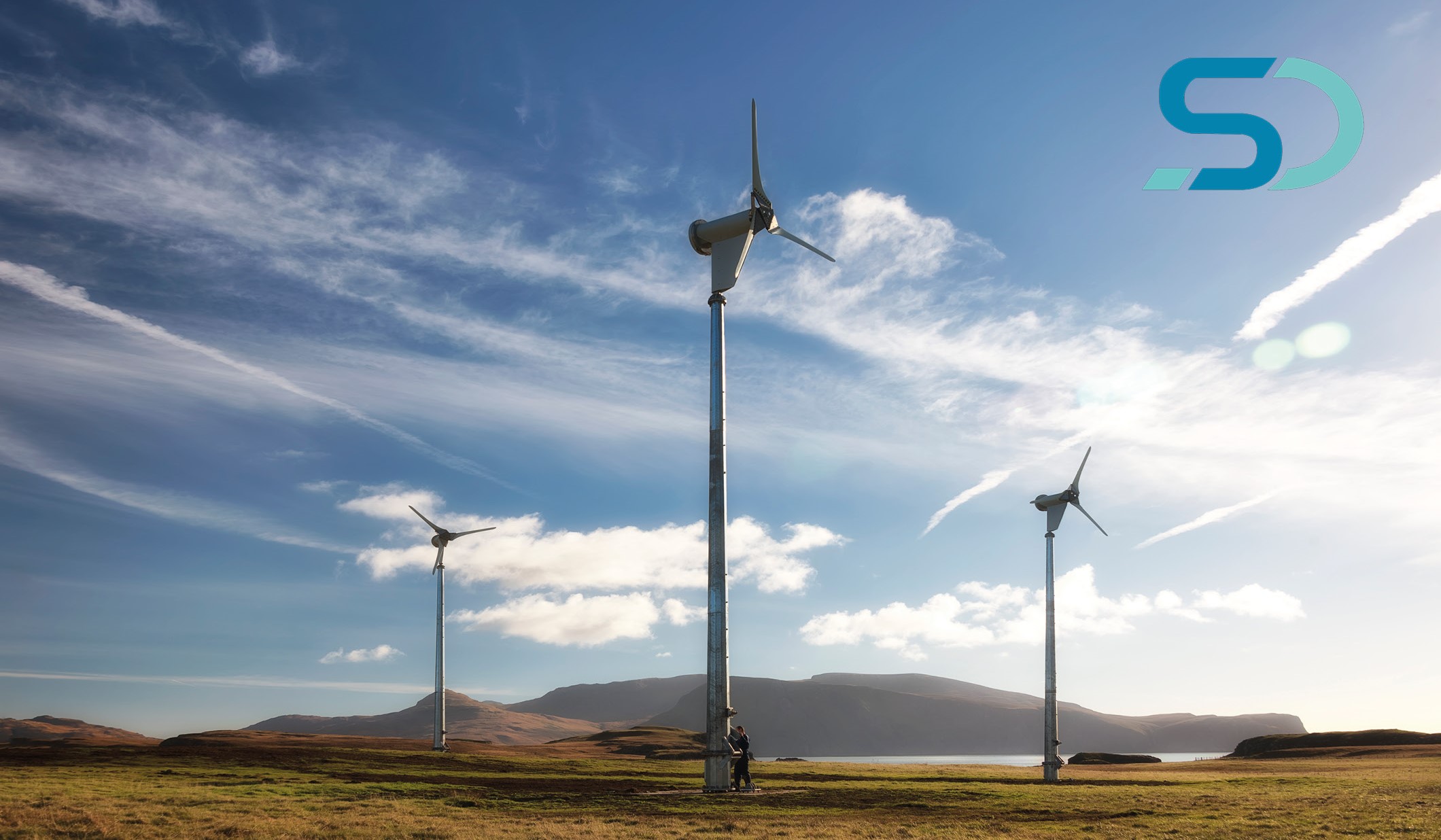 SD Wind Energy announces over 90 small wind turbine projects have been delivered under its Energise Scheme which has successfully achieved on its objective to help eradicate fuel poverty in some of the most remote locations in the UK whilst also supporting community and public-sector projects.
The Energise Initiative was introduced as a hosting scheme and was funded by multiple investors under the UK Governments Feed in Tariff program which has now concluded.
Over 90 individual installations of the highly sought after SD6 (6kW) small wind turbine have been installed and now providing as much as 70% of the energy demand at each location with some operators confirming they have reduced their energy outgoings by as much as 80%.
SD Wind Energy's Product Manager – Gavin Kerr commented "The Energise Initiative is a great example of community engagement with renewable energy and demonstrates the wider benefits from small wind energy to the local economy and not just those benefiting from the energy produced onsite. SD created a framework of installers, planning consultants, electricians and civils engineers to deliver these projects across the islands and in remote areas of the country. The benefits to the local economy are further bolstered with the retention of servicing of these installations for the next 25 years".
Each SD6 turbine installation is estimated to produce between 21,000kWh and 26,000kW depending on the annual mean wind speed in each location.
SD Wind Energy's Managing Director – Richard Caldow added "We have been at the forefront of delivering community energy schemes for over 30 years with our small wind turbines and have also recently commissioned new schemes in Canada and Africa which is testament to our products global appeal. Remote regions are often the worst affected with fuel poverty or poor infrastructure for electricity generation. Our Energise Initiative is a great example of what can be achieved with government support schemes and local communities and should be an example to energy co-operatives and local governments in other regions"
SD Wind Energy specialises in Small Scale Wind Energy, whether as single stand-alone systems or part of a larger community based mini-grid and has been manufacturing and delivering projects across the globe for over 30 years.
The SD Turbine range offers a low cost of on-going ownership with a low servicing requirement whilst maintaining output in all wind speeds due to its unique down-wind technology which doesn't require to shut-down during storm conditions.
To find out how SD Wind Energy can assist you with a mini-grid or community project, contact us today for a free no obligation assessment and proposal info@sd-windenergy.com
Please add your comments
Leave a Reply